The late afternoon sun starts turning golden as Julia, Daniel, and Kimberly play in the fields surrounding their home just outside of Asunción, Peru. Their life is simple and sweet, and they like it that way.
Their mom, Luz, says life didn't always feel like this. For six years, their family couldn't live in their home because their community of San Isidro, high in the mountains of Peru, didn't have safe water.
"We had built this house, but there was no water in the community," says Luz.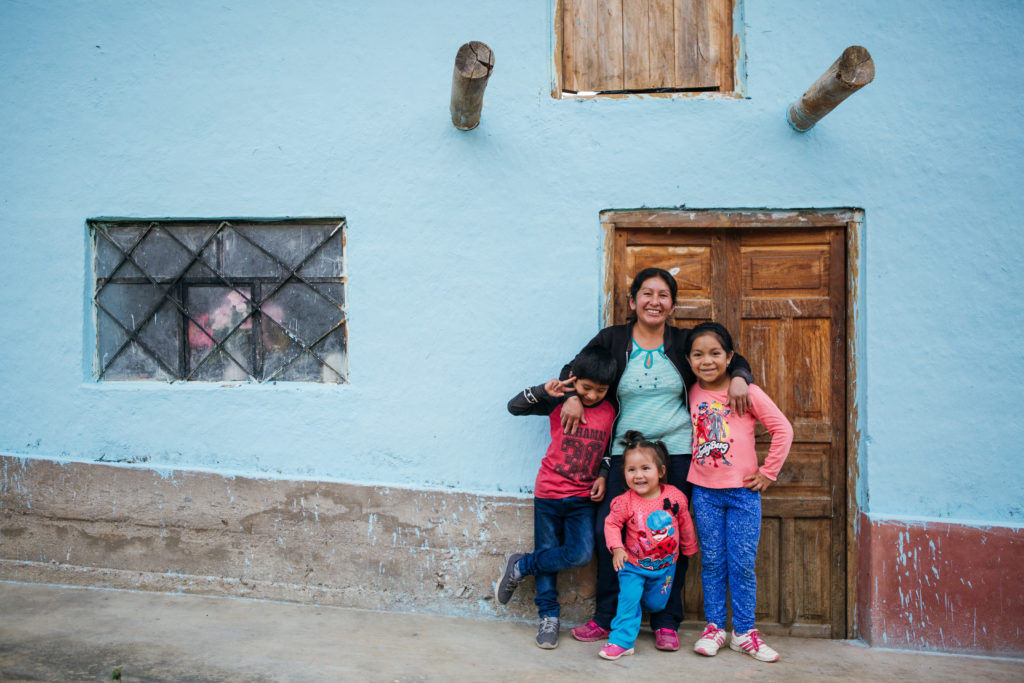 Until San Isidro got access to improved water services, Luz decided she and her three children would live with her sister, especially since Luz's husband is often out of town for work.
"It was hard!" she said. "There was no space for the children, and we were closer to a highway, so it was dangerous for the kids."
The community members in San Isidro formed a water committee and together advocated for a water system. Finally, the water system was completed, and Luz and her kids could move into their house – they were so excited.
Luz says the children are safer and happier here – there is space for them to run around and play. And best of all, they have water whenever they need it and even a brand-new bathroom.
Luz and others in the community attended trainings about safely using water and sanitation services – making sure water is safe to drink, maintaining bathrooms, and practicing good hygiene.

"Before the trainings, nobody knew or practiced these things," she said.
Eleazar Narro volunteers on San Isidro's community water committee, which played a big role in managing the construction of the new system.
"Everyone was very happy when we finished the water system," said Eleazar. "They celebrated and had a party. They were saying, 'Now with water in our houses, we don't need to walk to carry water anymore!'"
Eleazar says saving time each day has allowed families like Luz's to spend more time together and take better care of their fields and livestock. With improved water and sanitation services, everyone in the community of San Isidro is happier and healthier.
"I feel really proud to represent our community and proud of what we've accomplished," says Eleazar. "We are so grateful to have completed this water project."